St. John's Cemetery
Historical Information
St. John's Anglican Church is located at 12125 Yonge Street, between 19th Avenue and the Stouffville Sideroad. The church itself, erected as a frame building in 1848 and now brick-clad, is the oldest church edifice in Richmond Hill. On the grounds is an historical marker commemorating the de Puisaye settlement of Windham, founded in 1799 by a group of exiled French royalists and abandoned in 1806.
Notable burials include:
Captain Martin McLeod of Drynoch, who donated the land for the church and cemetery. McLeod's son, Colonel James McLeod, became well-known as one of the North-West Mounted Police and a founding father of Alberta, where Fort McLeod was named for him.
Henry St. George, son of Laurent Quetton St. George, one of the original de Puisaye settlers.
Many members of the Legge and Kerswill families, founding families in the area.
St. John's cemetery contains numerous marble and granite grave markers, many dating from the 19th century. Names of many of Jefferson's pioneer families are represented. Most of the markers are freestanding slab, block and obelisk styles, and a number exhibit elaborately carved decoration.
Burials were made in orderly rows and family plots on either side of a central lane that runs east to west. Many of the older markers have been gathered together close to the church building in the "pioneer frame". Historically, it is known that the cemetery was enclosed by a fence. A picket fence was built along the Yonge Street frontage of the property in 1861.
Henri Nouwen
Henri Nouwen who is interred in St. John's cemetery, was born in 1932. He was a Dutch Catholic priest, professor, writer and theologian. His interests were rooted primarily in psychology, pastoral ministry, social justice and community. Nouwen travelled extensively and in 1985 was called to join L'Arche in Trosly, France. the first of over 100 communities where people with intellectual and developmental disabilities live with assistants. A year later Nouwen came to make his home at L'Arche Daybreak community right here in Richmond Hill. It continues to be a thriving community. He died suddenly on September 21 st , 1996. His wish was to be buried in St. John's cemetery to be near the graves of other Daybreak community members. Over the course of his life he authored over 30 books. Nouwen was known to suffer from loneliness and a need for interpersonal connection, which he wrote about openly in his writings. His popularity as a spiritual guide has been linked to his capacity to describe his personal struggles in a relatable manner. He credited his approach to an interest in the daily life of people and his own journey with Christian life. He said:

"I wanted to know how we could integrate the life of Christ in our daily concerns. I was always trying to articulate what I was dealing with. I thought that if it was very deep, it might also be something other people were struggling with. It was based on the idea that what is most personal might be the more universal."
Henri Nouwen on Joy from one of his daily meditations:
"Joy is essential to the spiritual life. Whatever we may think of or say about God, when we are not joyful, our thoughts and words cannot bear fruit. Jesus reveals to us God's love so that his joy may become ours and that our joy may become complete.
Joy is the experience of knowing that you are unconditionally loved and that nothing—sickness, failure, emotional distress, oppression, war, or even death—can take that love away.
Joy is not the same as happiness. We can be unhappy about many things, but joy can still be there because it comes from the knowledge of God's love for us. Joy does not simply happen to us.
We have to choose joy and keep choosing it every day. It is a choice based on the knowledge that we belong to God and have found in God our refuge and our safety and that nothing, not even death, can take God away from us".
---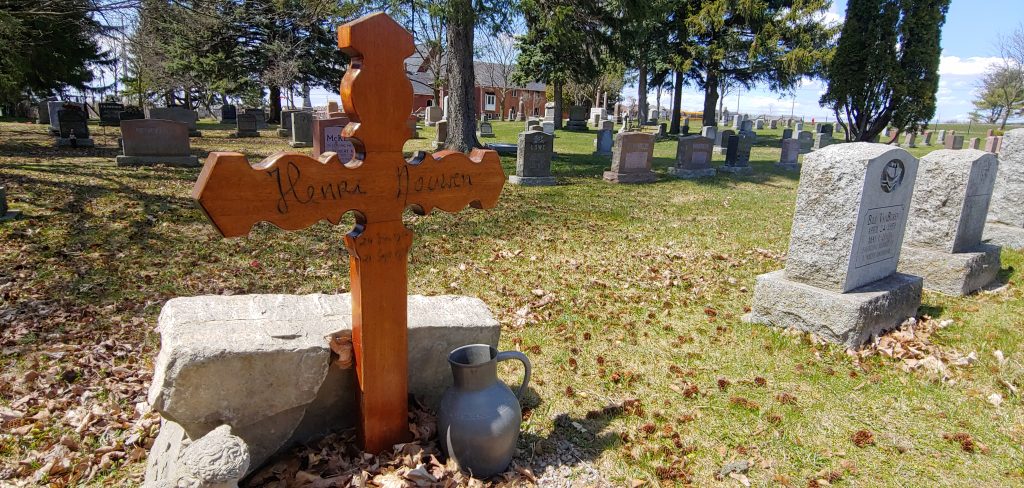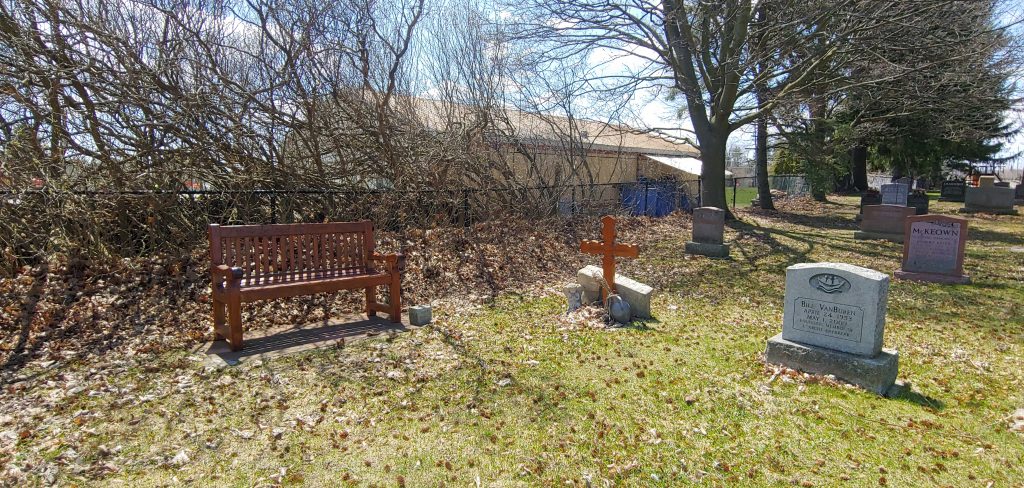 Henri Nouwen's burial site at St. John's (Jefferson) Cemetery